Writer, Photographer, Traveller, Designer, Artist and Dreamer
[WHAT IS IT ALL ABOUT?] [NICE TO MEET YOU] [MY FORK IN THE ROAD] [EXPERIENCE OF A LIFETIME] [WHAT AM I DOING WITH MY LIFE NOW] [LIVING FEARLESSLY]
WHAT IS IT ALL ABOUT?
---
At the moment of writing, this blog is still more of a private account of things that I wonder about, reflections on life, my traves and since you might not even know me, the world out of a stranger's eyes. Last but not least I also feature my art and photography.
NICE TO MEET YOU
---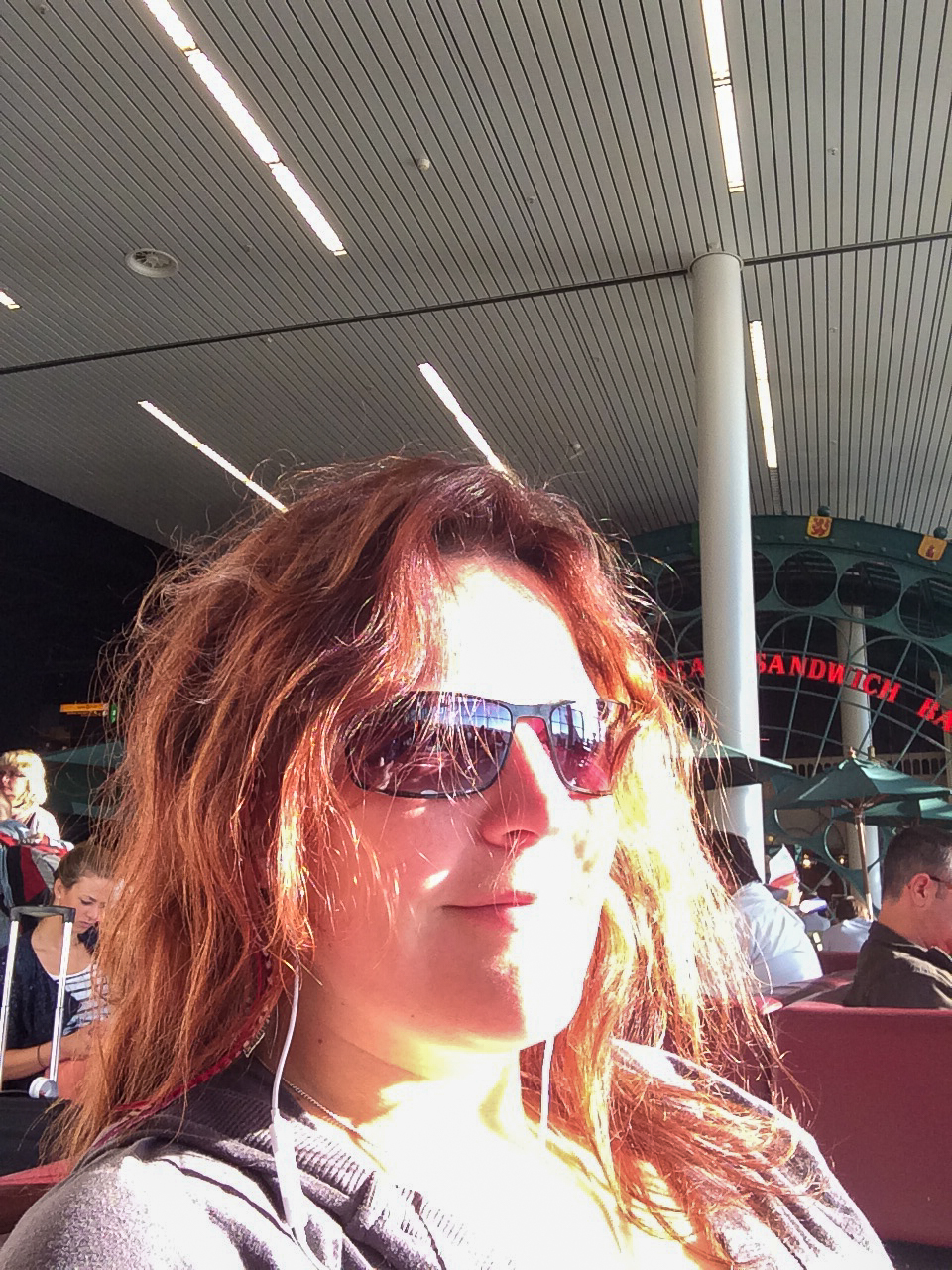 I am Nadja.
Let me tell you a bit about myself;
I was born with an incredible elongated head in 1981, but since the doctors modelled it back into shape, they prevented a beautiful grand career in the travelling freak-show and thus I had to go and find something different to do with my life.
Now I am a European 1Born in Germany, lived in the Netherlands, Great Britain, Spain, Portugal and now Malta. I don't feel German, Dutch, British , Spanish and so forth but I try to take the best from each culture with me and evolve., Designer 2I am an enthusiastic and creative graphic designer and multimedia engineer with 6+ years of experience in print and web design., Writer 3I started writing for several music magazines, such as but not limited to powermetal.de and German Rock Magazine as well as having my own online magazine together with a colleague as I was living in Germany many moons ago. After I moved to the Netherlands I stopped writing for them and started to write for international webzines but couldn't combine it with my life back then. In the past years, I found my passion back and started this blog. As a writer, I keep refining my skills and practise my passion infrequently now., Photographer 4I photograph events such as weddings and work events, follow politicians around for a day if they pay me, immortalize gallery openings but I love working with artists as dancers, painters entrepreneurs to show off their unique character, Traveller 5I travel when I can and dream about the next destination when I stare into space. You can see my travel map on TripAdvisor, Diver 6Freshly certified PADI Scuba Instructor., Artist 7I am a silversmith but I also create 'things' from different materials and write blog posts, lyrics or poetry, Dreamer 8Next to the obligatory daydreaming about places to go, things to photograph and projects to finish, I also have a Bucketlist and an Amazon wish list. and even if I dislike to admit it, I am a human after all.
MY FORK IN THE ROAD
---
In my experience, life is like a river with ups and downs and bends. It just goes on and on and situations change slowly. And sometimes you have a waterfall dropping down. A new chapter, a fork in the road.
Mine was in 2oo2 for the first time. I fell in love and moved from Germany to the Netherlands, where I changed from wanting to discover the world in a tour bus to buying a house and live with my boyfriend and cats in the suburbs. I thought I had met my soulmate. My Neo to choose the red pill with. The Clyde to my Bonnie. 'The one' as always 'advertised' in fairytales and fantasy stories. I was ok with giving up everything I knew and most of what I wanted. But in the end, fairytales are beautiful stories you tell yourself and that story ended in 2014. And with that, the waterfall dropped me first into a basin as turbulent as a washing machine, then spat me out into the landscape of Andalusia in wich I had the chance of finding a calmer pace of life.
Since then there have been a few smaller forks in the road and my current partner and I have moved several times since then. Though we both hate moving, we are glad to have found someone that equally loves exploring different countries and cultures nand is willing to put up with the painfull process of boxing up everything over and over again.
EXPERIENCE OF A LIFETIME
---
I love to travel, but I barely managed to get off my continent. I always dreamed of the pyramids, Aztec temples, 7 world wonders etc and of course the great American road trip. Unfortunately, one door in my life had to start closing for me to have the courage to open up another.
In 2014 I finally went on the trip of a lifetime. 81 days in the USA from which I spend 52 days on the road. 12578 km of the road beneath the wheels. I have visited 13 states and 2 countries and marvelled over nature, culture and myself.
Back then I still had to sort out a lot about my life and I might have missed some amazing opportunities and experiences, but it did show me how much of my own potential I am not using and how much I still have to get to know myself.  Even travelling is a skill you learn over time.
WHAT AM I DOING WITH MY LIFE NOW
---
Only the best I can… I try to gather as many experiences as possible with the goal to have as little regrets at the end of my life's journey. That includes seeing as much of the world as possible. I love to traveling, though it's not always easy to push myself out of my comfort zone to experience life and other cultures.
LIVING FEARLESSLY
---
I believe that we are our own greatest enemies and that we are paralysed by fear and doubt way too often. My blog is a path through my paralyses and an attempt to live open and fearlessly. I hope by sharing my insecurities and showing how I managed to overcome them – or maybe how I didn't, will give you an idea on what to do or what to do better and live the most exelent life you can too.

Drop me a line some day and tell me how it goes!