Finally another warm day. We are on our way from Douglas to Cody. I'm driving with dreams of bears and horseback riding on the sunbathed highway. I can't get over the fact how much the road looks like in the movies.
In 'Thermopolis' we stopped for lunch. I felt adventurous and ordered a California Cheese Steak. I shouldn't have done that. What I received was a soft roll with steak bits drenched in a creamy cheesy sauces with a sour pickle and some salad shreds. I rearranged the bread and ignored Hass' laughter.
To get to tonight's motel, we had to pass though Cody and it looked like a wild west city which might offer lots to do. One of the things we noticed on the way in was the 'Buffalo Bill Center'. Nothing for today, but certainly something for tomorrow. It's not far to the next destination and therefore we can have a lazy night, catching up with importing and syncing pictures – provided the motel has wifi. Maybe I get around to writing some more blog posts and our road diary.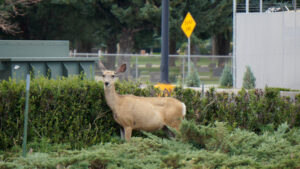 It turned out, the Big Bear Motel wasn't done with our room yet. So we decided to go back to a coffee booth we had seen on an abandoned parking lot. After picking up our Coffee, Hass spotted a deer at the other end of the parking lot. I quickly grabbed the camera and went on safari. I never had been that close to a wild deer before and the critter let me get even closer, till he/she decided " Now you stalked me enough " and danced over the parking lot into the plains behind.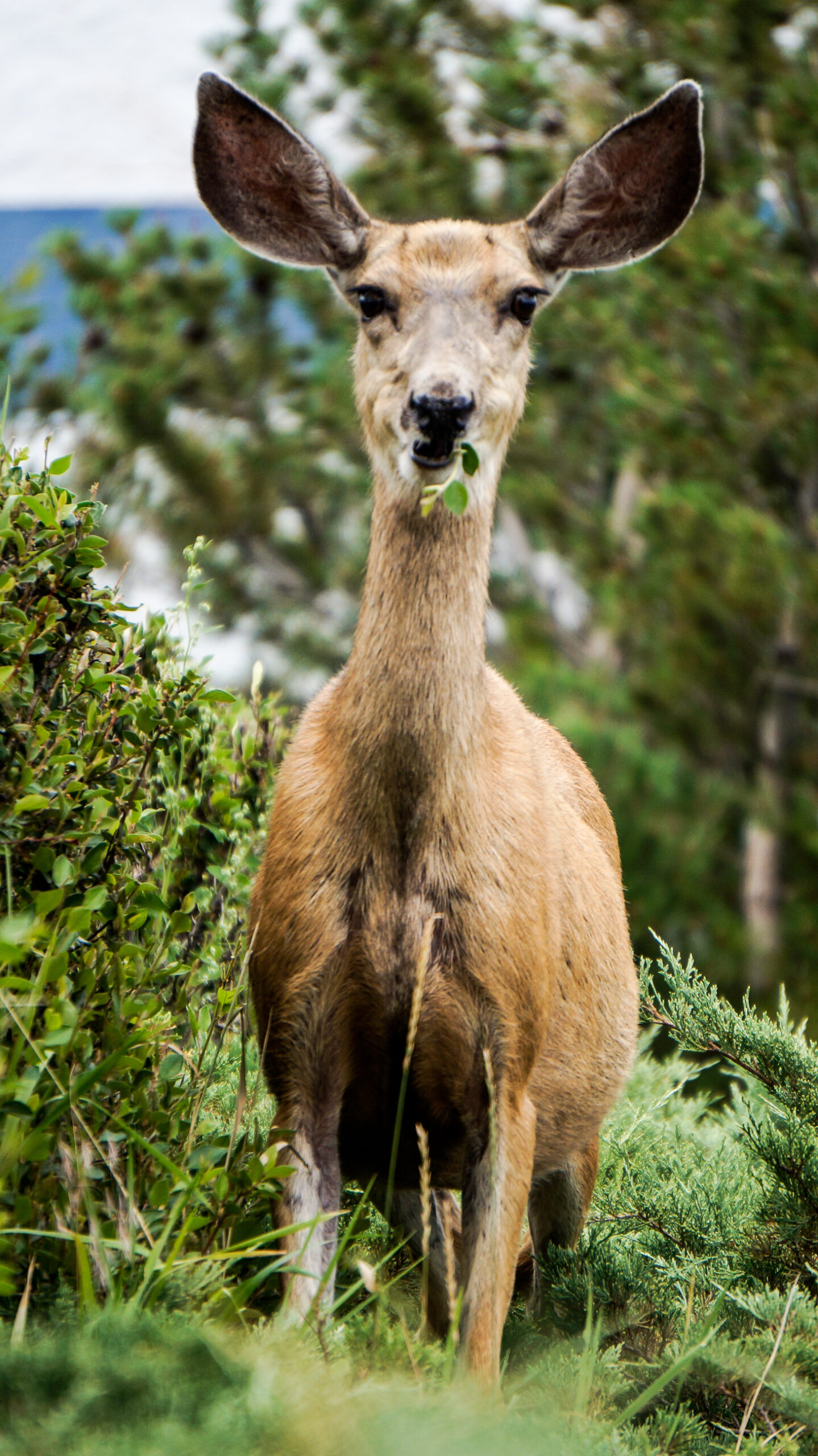 Back at the Motel, the room had wifi, but it might as well have not had. Hass wanted to share some pictures with his family. So we had to get them on to the laptop and than over the wifi to his iPad. That took about 2 hours to fail in the end. However, determined as we sometimes get, we tried some other ways until Hass decided to just sync it over the mobile phone network. Exhausted we went to bed and left the diary for another day….