I don't write as frequent as I would like to and as I should to become good at it. Loads of people asked me to write about my adventure with Tyketto. I actually have. But since being on tour is a matter of trust and writing about my experience also would mean writing about some other peoples private life, I decided to not right publish my thoughts. I feel like this text needs to be reviewed by me with some distance and maybe even read by a few people before it sees the light of day.
Therefore more recent adventures first. We are in New Zealand now and its day 4 of our vacation. Day 1 and 2 have been spent in several planes and airports coming here. We had to change airports in London, and stop in Dubai and Sydney and then we finally arrived in Auckland. We had about 31 h in the air and a total travel time of 44h or so door to door. It was not as easy as I hoped for, but we managed quite well. Landing in Sydney was strange for me. Ever since I am a little girl I dreamed of the pyramids of Egypt, a tea ceremony under red pedals treasury in Asia, tiger temples in India and kangaroos in Australia. And now I was standing on Australian soil, but legally not really. The country and critters I had at my bedroom walls or so long were just beyond that window and we would be flying away from them soon.
I never dreamed of New Zealand and it was more Hass choice then mine, but reading about the country convinced me of this as a vacation goal.
Our first days in Auckland have been very calm ones. Jet-lag hit me harder than usual. Maybe because I am also still fighting off a cold from the tour. Uncharacteristically grumpy i sat at dinners and breakfasts and just started coming to life as we finally made the rough schedule for our vacation. There is so much to see, that 3 weeks suddenly sound ridiculously short.
We decided to head out to Hamilton first thing after picking up the rental 4×4 car and go see the Waitomo Caves, which are an hour away from Hamilton. The Glowworm Caves have been on my list of attractions on top ever since I read about them and I was eager to visit the limestone caves with its fluorescent occupants.
Picking up the car from the hotel was a beautiful 30 minute walk through Aucklands Domain. One of the the towns green parks in the middle of hipster heaven. It was sunny for a change and after a massage to quiet my now unstandable lower back pain and a healthy fruit and Müsli breakfast, the walk was just what I needed to shake the grumpy monkey off my back. Finally the actual vacation was starting and we headed out into the countryside. We heard on the tv, that NZ roads are so difficult for foreigners, but having been living in several places and vacationing in Italy and Greece, we both found that statement a joke. Yes, the roads are not as ridiculously big as in the US, but fine Europe and land roads with a good asphalt and fine road signs. And the landscape is gorgeous. Green and full with sheep, small farm houses, cows and goats. The hills and trees and small pathways remind you strongly about the LOTR movies and let you dream about farming yourself. Some spots where breathtaking and I regretted the tight schedule we had to keep. You need to prebook the guided tour and therefore we had no air to stop for photography.
We arrived at the caves with maybe 10 minutes to spare which gave us time for orientation and a pit stop before we fought our way through the waiting visitors. Somehow times got mixed up and tours from 3 and 3.15 were still waiting. Hass felt, we did not stop for photography to be in time, so we will enter in time and somehow managed to drag me along and be added to our booked 3.30 tour.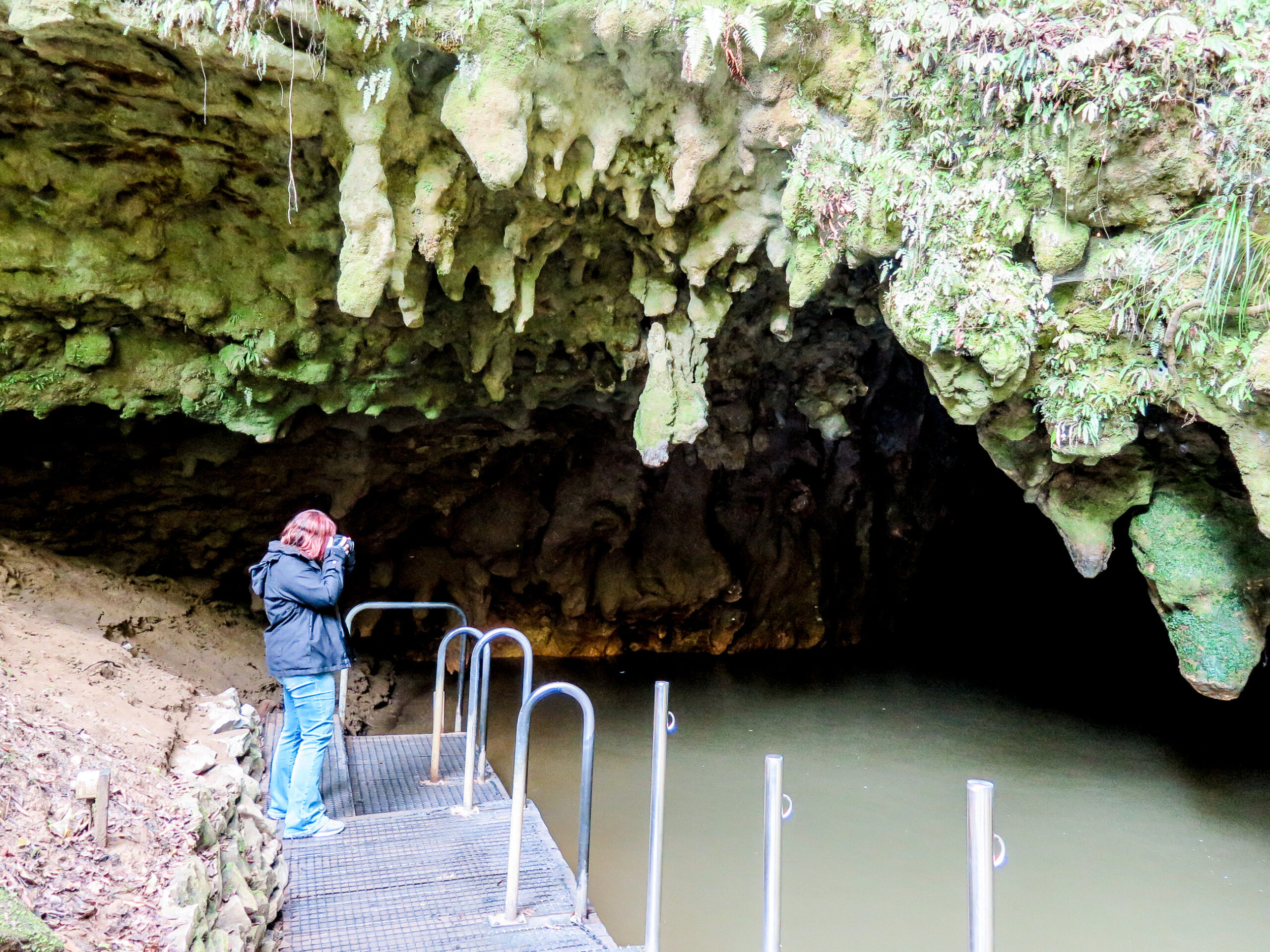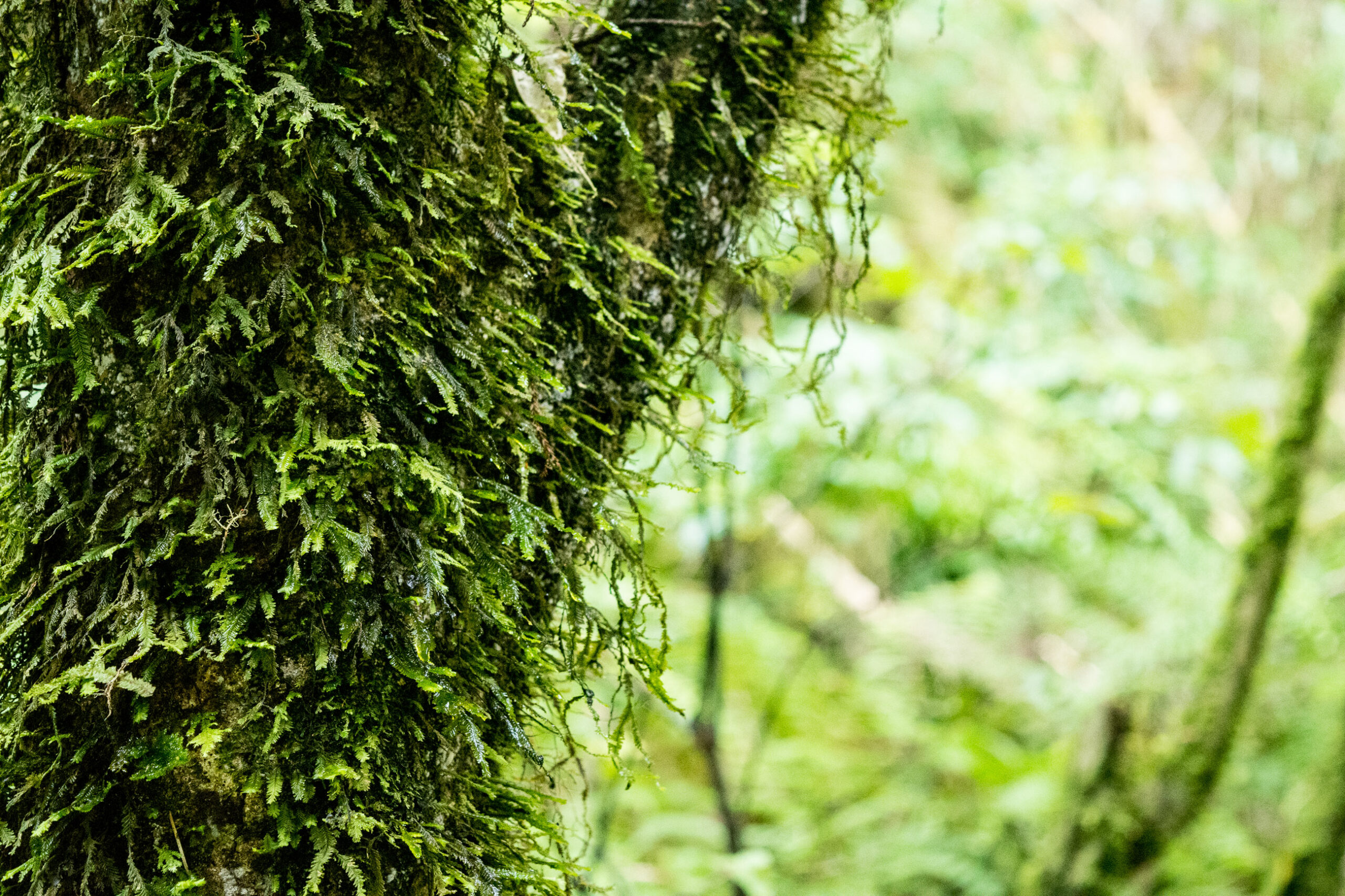 I have seen loads of limestone caves before, but this was, of course, my first one in NZ and my first Maori guide, so I really wanted to hear her speak and understand what this cave meant to the history of her ancestors. With every spot we snuck closer to the guide so I as non-native speaker could make out her voice over the dripping of the water, shuffling of feet and other noises that made listening difficult for me. She was a good storyteller and I loved her confidence in which she told the scientific facts, but also the history of how her ancestors found the cave, linguistical knowledge and family-related anecdotes. The most fascinating for me however was the glow worms, their life cycle and of course their habitat. We got to see the silky traps glow worms make for their prey and then we had been taken to the part of the caves where the glowworms live and glow. It was magical. Drifting noiselessly in utter darkness with the blue light of the insects illuminating and reflecting in the water. I felt deeply touched and it had something spiritual. Hass grabbed my hand in a certain way, that I knew he felt the same and quiet we marvelled at nature.
Unfortunately we were not allowed to take pictures, so you have to google it yourself 😛